Originally published on March 10, 2023
Angat Buhay Foundation, the non-government organization (NGO) founded by former Vice President Leni Robredo, signed a memorandum of agreement (MOA) on Friday with charity organization CSS Gives Philippines (CSSGivesPH) to build a disaster preparedness and response center.
The Angat Buhay Center for Disaster Preparedness and Response or ABCDPR will be established to further enhance the capacity of the NGO in disaster preparedness and response, according to a statement. With Robredo serving as witness, the MOA was signed at the Museo ng Pag-Asa in Quezon City by Angat Buhay Executive Director Raffy Magno and CSSGivesPH Executive Director Winston Toledo.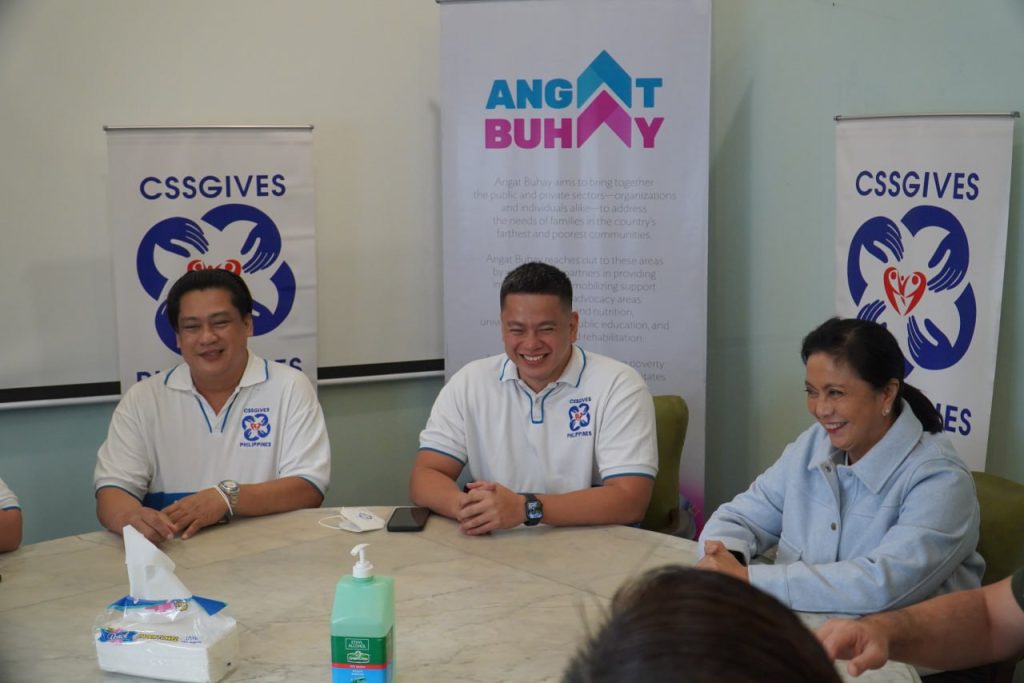 The MOA-signing commences the scouting of the location of the center, according to Angat Buhay. Once operational, the disaster preparedness and response center will (a) provide training and capacity-building of communities in disaster risk reduction, management, and response; (b) serve as an assessment and preparatory headquarters for coordinated response with affiliate organizations and government agencies; and (c) mobilize volunteers and rescue operations in times of disaster.
It is a center for bayanihan in times of need. This disaster preparedness and response center means faster and more equipped volunteers and rescue operations to better serve our kababayans.

Raffy Magno, Angat Buhay Executive Director
Through CSSGivesPH, the center will initially also have a command van, ambulance, rescue vehicle, and personnel for daily operations.
Robredo's Angat Buhay has deployed volunteers and relief operations during times of disaster in the past, including in 16 areas from all over Luzon, Visayas, and Mindanao hit by Severe Tropical Storm Paeng last year. The NGO said that it expects the disaster preparedness and response center to be operational within the year. ###