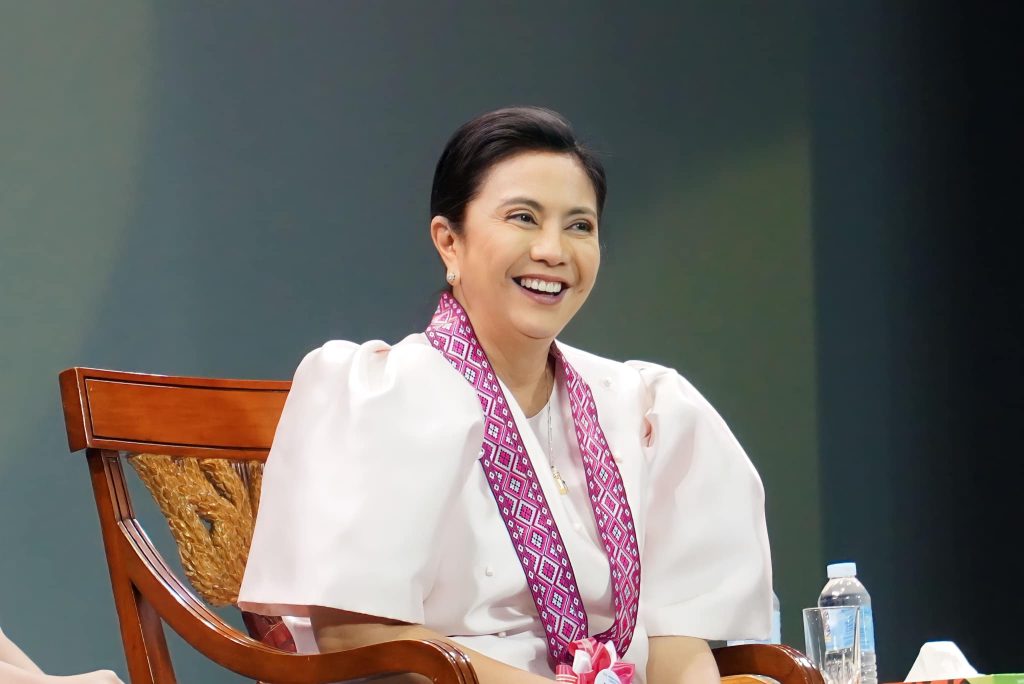 Leni Gerona Robredo
14th Vice President of the Philippines
Chairperson & President, Angat Pinas, Inc.
Leni Robredo was the 14th Vice President of the Philippines, serving as such from 2016 to 2022. During her term, she reinvented the Vice President's office from purely ceremonial functions to an advocacy-centered organization, instituting a poverty alleviation program that thrived on private-public partnerships, bringing much-needed interventions on education, health, nutrition and food security, rural development, women empowerment, and housing and resettlement.
The kind of leadership she has long believed in—ethical, empowering, efficient, and inclusive—was further highlighted during the height of the pandemic, when the Office of the Vice President of the Philippines, under her helm, was at the forefront of COVID response operations. Before she was Vice President, Robredo was a member of the Philippines' House of Representatives. Her work in politics was heavily inspired by the years she spent as a human rights lawyer, serving basic sectors including farmers, fisherfolk, laborers, informal settlers, indigenous peoples, women, and children.
After serving in government, she set up Angat Pinas, Inc., an organization that focuses on education, health, community engagement, and disaster response and rehabilitation. It strives to empower volunteers across the country to continue the mission of uplifting Filipino lives. Robredo recently joined the Harvard community as one of Kennedy School's Hauser Leaders for the Fall 2022 Semester, where she shared her insights and experiences, particularly on disinformation.